Product
Our Pet Parents® Joint Supplements for dogs will provide your furbaby with healthy ingredients that help support dog joint health, such as glucosamine for dogs, chondroitin, PurforMSM® (msm for dogs), yucca extract, & green lipped mussel. Whether it is jumping up on the couch for a nice cuddle session, running to greet you when you walk in the door, or simply making it easier to move around your home, our Hip & Joint Supplement for dogs can help promote mobility support & k9 joint health to your furbaby. PurforMSM® & Glucosamine for dogs help create a cushion around the joints & promote joint lubrication, supporting comfortable movement & flexibility. Green Lipped Mussel for dogs is rich in Omega-3 fatty acids that help with occasional joint discomfort. Balanced Kollagen® & Chondroitin for dogs help provide premium support for mobility & overall hip & joint health. This hip dog joint supplement can be valuable to furbabies of all breeds, ages, & sizes.
Formulated for:
Mobility Support
Promoting Overall Joint Health
Helping with Joint Stress Recovery
Healthy Cartilage Support
Encouraging Flexibility
Maintaining Joint Lubrication
Won't Pass Up
Why give your pup a supplement if they won't eat it? Our inactive ingredients were meticulously made to make your dog want to eat them, like a treat! Packed with nutrients like Wild Alaskan Salmon, sweet potatoes, tomatoes, & carrots.
Lead with Yummy Meats and Veggies
We lead with whole meats & veggies in all of our soft chew supplements, No fillers like rice & oats are used!
Active Ingredients
Pet Parents® Supplements for dogs were specially crafted to have more active ingredients than other leading supplements. Active ingredients help assist with the immediate problem your pup is having!
Branded 'Super Ingredients'
Branded 'Super Ingredients' are clinically proven ingredients that go through a proprietary process. These ingredients increase efficacy & are more effective than commonly used basic prebiotic-types.
Branded 'Super Ingredients'

One of the purest forms of MSM in the world. May help maintain cushion between joints to help support overall mobility & joint stress recovery.

Natural eggshell membrane that provides premium support for mobility by helping maintain healthy bone & joint function.
Natural Active Ingredients
Glucosamine HCL

A compound that may help create a cushion & promote lubrication around joints to help support comfortable movement & flexibility

Chondroitin Sulfate

A powerful ingredient that helps maintain cartilage & connective tissue for occasional joint discomfort that may help ease joint stiffness due to normal daily exercise & activity

Green Lipped Mussel

A natural, mobility-supporting substance that is rich in Omega-3 fatty acids. May help with occasional joint discomfort & protection
Inactive Ingredients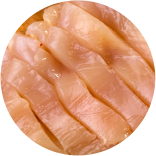 Chicken
+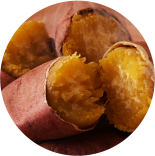 Sweet Potatoes
Tomatoes
Carrots
All Ingredients
Active Ingredients Per 1 SoftSupps® Chew: Glucosamine HCL 400 mg, PurforMSM® 300 mg, Flaxseed 250 mg, Vitamin C (Ascorbic Acid) 150 mg, Green Lipped Mussel 125 mg, Chondroitin Sulfate (Porcine) 125 mg, Balanced Kollagen® (Egg Shell Membrane) 100 mg, Yucca Schidigera Extract 50 mg, Vitamin E 25 IU
Inactive Ingredients (listed alphabetically per NASC): Carrot, Chicken, Chicken Liver, Coconut Glycerin, Mixed Tocopherols (natural preservative), Palm Fruit Oil, Pea Flour, Powdered Cellulose (coating only), Rosemary Extract, Sorbic Acid (natural preservative), Sunflower Lecithin, Sweet Potato, Tapioca Flour, Tomato
Up to 25 lbs
26 - 75 lbs
Over 75 lbs
Supply per Size of Dog

Up to 25 lbs

90-Day

26 - 75 lbs

45-Day

Over 75 lbs

30-Day
Suggested Use per Day

Up to 25 lbs

1 Soft Chew per day

26 - 75 lbs

2 Soft Chews per day

Over 75 lbs

3 Soft Chews per day
Suggested Use per Day
1 Soft Chew per day
2 Soft Chews per day
3 Soft Chews per day
Hip & Joint SoftSupps® provide
50%

more active ingredients than other leading brands
More Active
Ingredients

+ No Fillers
The
Healthy Inactive
Ingredients in Hip & Joint SoftSupps®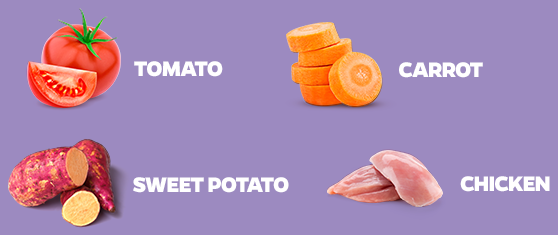 The
Filler Inactive
Ingredients in Other Leading Joint Supplements