Product
Thanks to FurBall®, removing fur, hair, and debris from your laundry just got a whole lot easier! Just toss a FurBall® (or two) into your next load of laundry for hands free fur removal with your newest pet hair remover. Our FurBall® is uniquely shaped to remove fur, prevent wrinkles and static, and soften laundry by creating a light scrubbing effect in the washer and a gentle beating effect in the dryer. Our proprietary material, RSX®, balances the static charge in the dryer and allows for the removal of pet hair and other unwanted debris from your laundry. Coming in a reusable pack of two, our FurBall®, will help make your laundry fur free!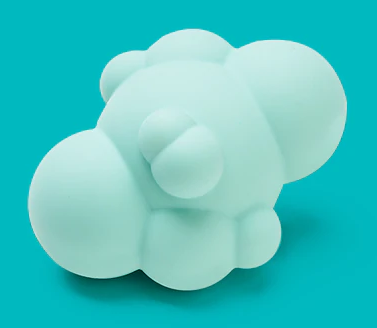 Perfect for:
Hair/Fur Removal
Wrinkle Prevention
Reducing Static
Quicker Drying Time
Replacing Toxic Dryer Sheets
Softening Clothes
Eliminating Need For Manual Cleaners Like Lint Rollers
Replacing Fabric Softener
Sensitive Skin

And More!
RSX®
Repels hair, human & pet from laundry in your dryer.
Non-Toxic & Sustainable Swap
Replaces one-use dryer sheets that are landfill destined & are laced with chemicals that get released into the environment, the air, and into you and your furbaby's laundry.
Fewer Wrinkles. Less Drying Time. Softer Laundry
Can decrease drying time by 25% by separating clothes & increasing airflow, and as it bounces around FurBall® softens fibers of laundry.
Lazy Laundry Hack
FurBall® can go straight from your washer & into your dryer. In your washer it works as an agitator, scrubbing dirt, debris & fur. In the dryer it separates clothes, speeds up drying, repels human & pet hair, and soften laundry fabrics.
Bye Bye Furbaby Glitter
Say bye to unwanted furbaby glitter, we mean, hair. Without the use of stickiness or chemicals, have your laundry be fur free, hair free, and your life free of lint rollers and embarrassment.