Product
Engage their mind & no more worrying about your furbaby eating too quickly, causing choking, vomiting, or bloating. Furbaby's must use their sense of smell and natural foraging instincts to hunt for their food in the Forager® Mat! Designed with comfort in mind, Forager® Mat uses our proprietary SoftSnout® material, the softest material available in snuffle mats for dogs, making it perfect for every snack or mealtime and will not irritate furbaby noses, tongues or gums. Our proprietary anti-slide backing was designed to hug the floor to provide a slide-resistant experience to withstand the strongest of noses while foraging! Use Forager® Mat as a dog food bowl replacement in your home to help encourage slower eating habits, increase food motivation, and give your furbaby a fun, interactive eating experience!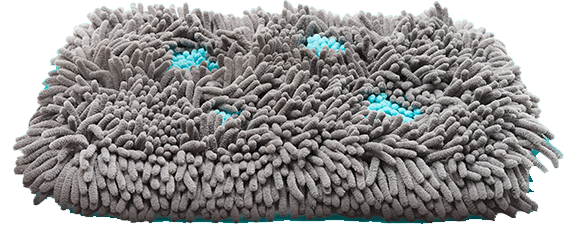 Perfect for:
Mental Stimulation
Feeding Motivation
Travel
Anti Boredom
Calming & Anti-Anxiety
Brain Engagement
Slow-Feeding
Encouraging Natural Foraging Instincts
Supplementing Exercise
All Life Stages

And More!
They were meant to forage.™
From wolves in the wild to dogs at home, sniffing & foraging is innate. 15 minutes of foraging can burn as much energy as a 1hr walk. They need mental stimulation, they were meant to forage.
Forager® Mat - The Slow Feeding Snuffle Mat
The mental stimulation of a snuffle mat, with the additional health benefits of slow feeding, Forager® does them both in one compact food bowl replacer.
SoftSnout®
Proprietary non-abrasive, non-irritating, softest but functional material to keep furbaby noses, gums, & tongues safe while foraging.
A Better Way To Feed
A simple way to slow feed, prevent bloat, & stimulate their brain. Lay flat, feed, roll up, carry, store.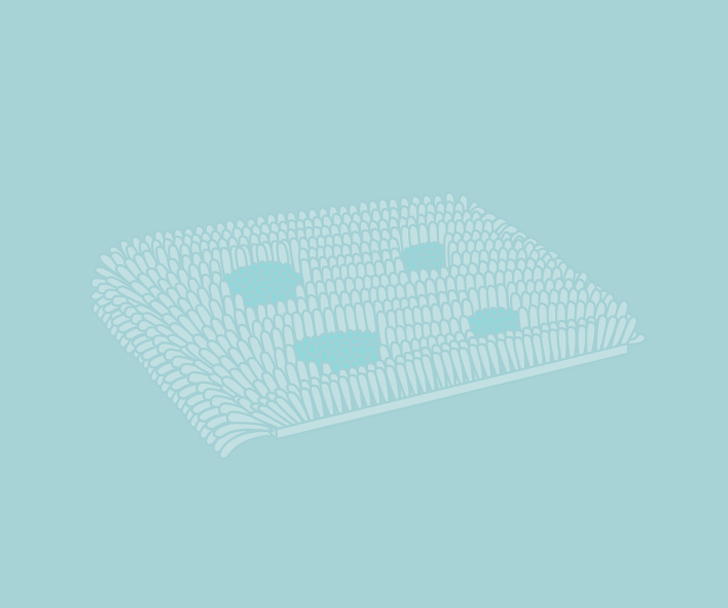 Scent, Sight, & Touch Stimulation
The changing landscape of Forager® Mats & Bowls stimulates most of their senses & rewards them with a tummy full of food or treats.
SQUIRREL!!!
Seriously, we know how easy it is for pups to get distracted, so when Forager® is in use, the storage strap secures underneath the mat to prevent distractions, chewing, or dragging, creating a safer foraging environment.
Sit, stay, forage.
Our specially designed anti-slide backing hugs the floor to provide a slide-resistant foraging experience, and triple-stitched durability for even the most enthusiastic of eaters.
Pick your difficulty.
Forager® Mats are designed with different features & sizes for different difficulties.

Meadow ponds being easier, engaging scent & sight, Forest, requiring pets to go in blind, only engaging scent.