Product
Ensure their health. Probiotics SoftSupps® will provide your furbaby with valuable nutrients that can help support your furbaby's immune & digestive health, such as pumpkin for dogs, natural digestive enzymes, a proprietary probiotic blend of 5 B CFU per chew & papaya dog. Our probiotic dog chews can help support a healthy digestive & immune system for your furbaby. Pumpkin & prebiotics help promote healthy digestion through fiber. Papaya & natural enzymes help nourish natural gut bacteria & support bowel health. Our 5 B CFU proprietary probiotic & prebiotic blend helps promote intestinal well-being. Our branded form of the Bacillus coagulans probiotic, BC MS-99®, helps maintain gut flora in the digestive tract. This probiotic for dogs supplement can help all breeds, ages, & sizes.
Formulated for:
Supplementing Natural Gut Enzymes
Intestinal Health Support
Promoting Normal Digestion
Immune Health Support
Promoting Healthy Stool
Increasing Nutrient Absorption
Won't Pass Up
Why give your pup a supplement if they won't eat it? Our inactive ingredients were meticulously made to make your dog want to eat them, like a treat! Packed with nutrients like Wild Alaskan Salmon, sweet potatoes, tomatoes, & carrots.
Lead with Yummy Meats and Veggies
We lead with whole meats & veggies in all of our soft chew supplements, No fillers like rice & oats are used!
Active Ingredients
Pet Parents® Supplements for dogs were specially crafted to have more active ingredients than other leading supplements. Active ingredients help assist with the immediate problem your pup is having!
Branded 'Super Ingredients'
Branded 'Super Ingredients' are clinically proven ingredients that go through a proprietary process. These ingredients increase efficacy & are more effective than commonly used basic prebiotic-types.
Branded 'Super Ingredient'

A clinically studied Bacillus coagulans that helps maintain gut flora in the digestive tract & provides a source of beneficial intestinal bacteria.
Natural Active Ingredients
Prebiotics & Probiotics for Dogs

Consists of our powerful 5-strain probiotic blend (5 B CFU) that assists in the digestion & absorption of essential nutrients. Helps promote intestinal well-being

Pumpkin for Dogs

Loaded with fiber, vitamins & minerals that help support proper digestion & absorption, promoting overall intestinal health

Fructooligosccharides

A natural substance that helps support proper digestion & bowel health, & nourishes natural gut bacteria. May support healthy detoxification & overall immune & intestinal health
Inactive Ingredients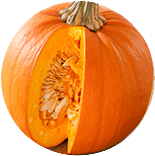 Pumpkin
+
Sweet Potatoes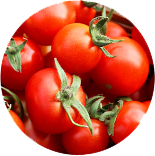 Tomatoes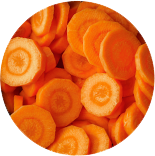 Carrots
All Ingredients
Ingredients (listed by weight per AAFCO): Pumpkin, Pea Flour, Palm Fruit Oil, Tapioca Flour, Fructooligosaccharides, Papaya, Flaxseed, Sweet Potato, Tomato, Carrot, Powdered Cellulose (coating only), Sunflower Lecithin, Coconut Glycerin, Dried Aspergillus Oryzae Fermentation Extract, Dried Aspergillus Niger Fermentation Extract, Dried Trichoderma Reesei Fermentation Extract, Ananas Comosus Stem Extract, Dried Bacillus Coagulans Fermentation Product, Dried Lactobacillus Acidophilus Fermentation Product, Dried Lactobacillus Plantarum Fermentation Product, Dried Lactobacillus Brevis Fermentation Product, Dried Lactobacillus Fermentum Fermentation Product, Dried Lactococcus Lactis Fermentation Product, Sorbic Acid (natural preservative), Mixed Tocopherols (natural preservative), Rosemary Extract
Up to 25 lbs
26 - 75 lbs
Over 75 lbs
Supply per Size of Dog

Up to 25 lbs

90-Day

26 - 75 lbs

45-Day

Over 75 lbs

30-Day
Suggested Use per Day

Up to 25 lbs

1 Soft Chew per day

26 - 75 lbs

2 Soft Chews per day

Over 75 lbs

3 Soft Chews per day
Suggested Use per Day
1 Soft Chew per day
2 Soft Chews per day
3 Soft Chews per day
Probiotic SoftSupps® provide
260%

more active ingredients than other leading brands
More Active
Ingredients

+ No Fillers
The
Healthy Inactive
Ingredients in Probiotic SoftSupps®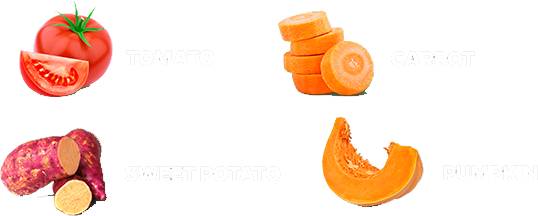 The
Filler Inactive
Ingredients in Other Leading Probiotic Supplements