Product
Much like our own skin, your dog's skin is their first defense against the environment. Pet WiPees™ Dog All Purpose + Allergy provides a gentle, non-irritating clean to wipe away environmental allergens and irritants that could be irritating your pup. Soothing and cooling ingredients like cucumber extract and colloidal oatmeal can help to heal irritation, reduce inflammation, and stop the cycle of itching and scratching that can be caused by allergy symptoms. Antihistamines like sunflower seed oil can help reduce the reaction to allergens by reducing itching and inflammation. Moisturizers like Shea Butter along with Probiotic and Enzyme blends help to seal the skin and lock in beneficial ingredients – so you can get back to scratch-free snuggles faster.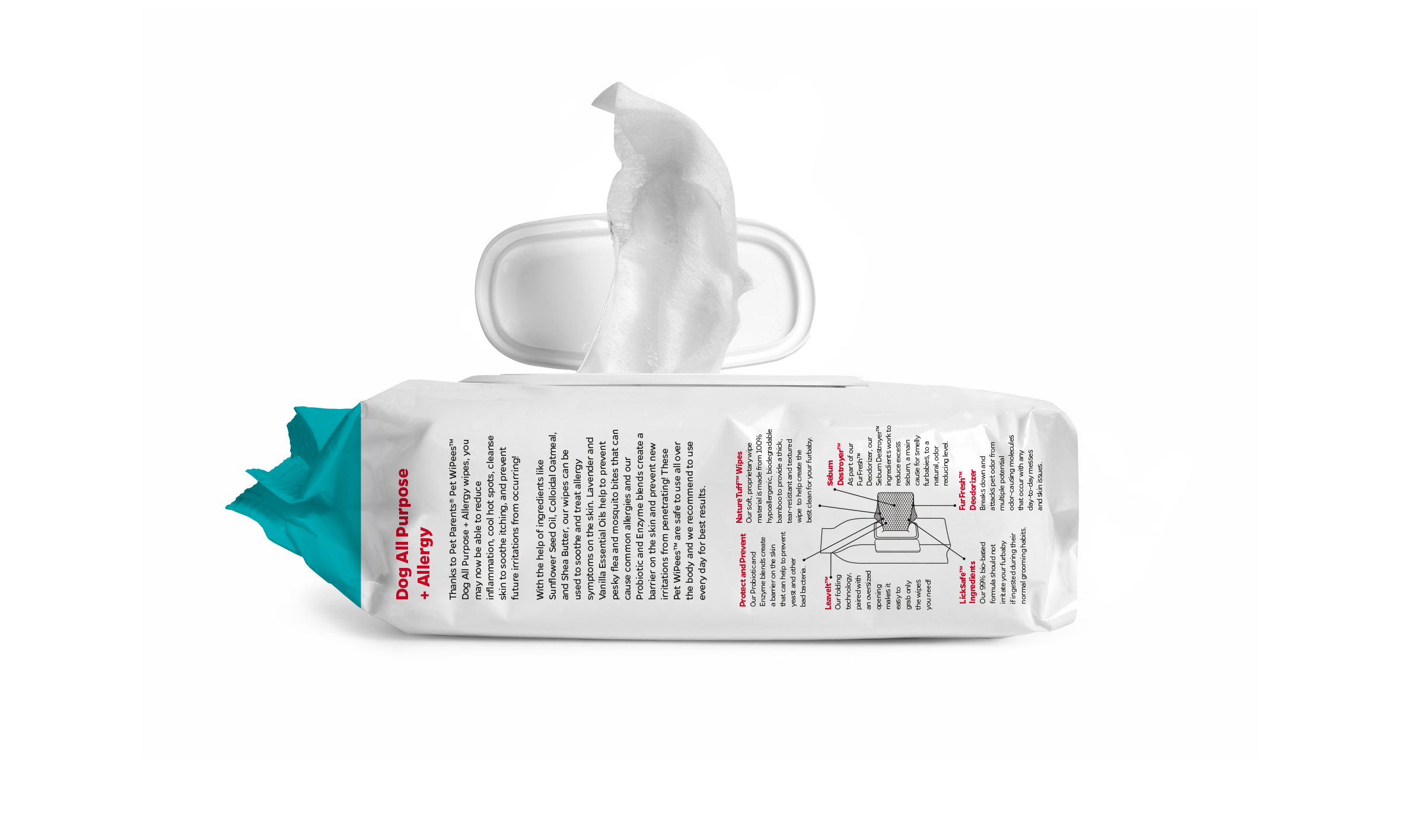 Formulated For:
Cleansing Skin Irritations
Removing Allergens from the Skin & Coat
Moisturizing Dry & Irritated Skin
Reducing Skin Inflammation
Deodorizing
Preventing Future Irritations from Allergens or Yeast Infections
Reducing Dog Dander
Reducing Excess Sebum

And more!
Special Features
NatureTuff™ Wipes
Our soft, proprietary wipe material is made from 100% hypoallergenic, biodegradable bamboo to provide a thick, tear-resistant and textured clean, sized 8" x 9" for the best coverage for every sized furbaby.
LeaveIt™
Our folding technology, paired with an oversized opening makes it easy to grab only the wipes you need!
SebumDestroyer™
As part of our FurFresh™ Deodorizer, our Sebum Destroyer™ ingredients work to reduce excess sebum, a main cause for smelly furbabies, to a natural, odor reducing level.
LickSafe™ Ingredients
Our 99% bio-based formula should not irritate your furbaby if ingested during their normal grooming habits.
FurFresh™ Deodorizer
Breaks down and attacks pet odor from multiple potential odor-causing molecules that occur with any day-to-day messes and skin issues.
Bio-Based Targeted Ingredients
Cleansers & Moisturizers

Gentle enough for sensitive furbaby skin, bio-based, non-toxic cleansers & moisturizers like Decyl Glucoside, Vegetable Glycerin, & Shea Butter can help to treat & prevent dry, rough, and itchy skin while soothing any irritations.

Soothing & Cooling Ingredients

Cucumber Extract & Colloidal Oatmeal can help heal irritation, reduce inflammation, and stop the cycle of itching and scratching, helping to soothe and cool furbaby skin.

Topical Antioxidants

Helping your furbaby's skin stay protected from oxidative damage from environmental allergens and irritants, and helping skin repair itself on a topical level.

Antihistamines

Ingredients high in Vitamin E, like Sunflower Seed Oil, can help to reduce the reaction to environmental allergens like itching, inflammation, and swelling amongst other allergy symptoms.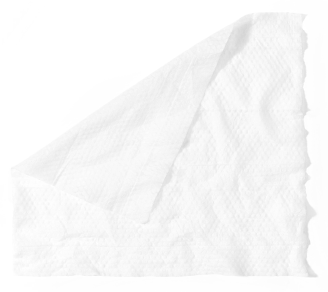 Ingredients
Purified Water, Vegetable Glycerin, Decyl Glucoside, Tetrasodium Glutamate Diacetate, Ethylhexylglycerin, Phenoxyethanol, Shea Butter, Cucumber Extract, Aloe Vera, Sunflower Seed Oil, FurFresh™ Deodorizer (Mineral-Based Deodorizer), SebumDestroyer™, Vitamin E (Non-Synthetic), Colloidal Oatmeal, Probiotics Blend, Enzyme Blend, Vanilla or Lavender Oil
Free of Betaines

No Alcohols

No Sulfates

No Parabens