Product
Our Wash Bags were created to make doing your pets' laundry easier and worry-free. With our pet laundry bag you can wash your furbaby's soiled diapers, belly bands, Pawtect® Pads, and blankets in style. Another benefit of using Pet Parents® dog laundry bags is they can extend the lifespan of your products and give you and your furbaby more time with your favorite items! Whether you want to store your pup's soiled diapers and Extendrs® until the next load or prevent extra fur from spreading to your favorite sweater, Pet Parents® Wash Bags are here to help!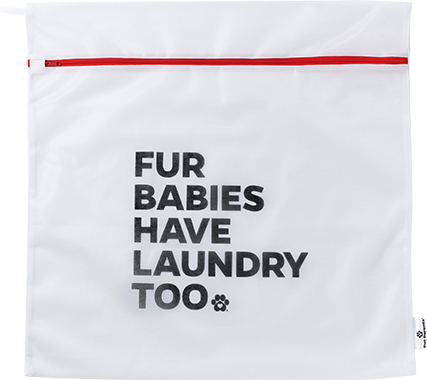 PERFECT FOR:
Your Pet's Soiled Laundry
Protecting your Favorite Pet Parents® Products While in the Wash
Storage and Organization
Use as a Hamper for Soiled Items
Extend the Lifespan of your Dog Diapers, Pawtect® Pads, Belly Bands and More!
Travel Bag
Durable Loop
Never let your damp products dry on the floor or counter again. Instead, hang it up using the laundry loop to prevent mildew or simply as hanging storage.
Elastic Zipper Cover
To prevent zippers from opening while in the wash and snagging on other items we added an elastic zipper cover. Just tuck your zipper and throw it in the wash!
Fine Mesh
Fine, breathable mesh allows for products to easily get washed and dried while not letting any extra fur or debris escape into your washer or dryer machine.
Adorable Phrases
Variety of adorable phrases for your adorable furbaby!
Pack of 5
With varying size options you'll never run out of wash bags for your furbaby's favorite products and no laundry load will ever be too big or too small for our bags!
2X SMALL | 2X MEDIUM | 1X LARGE