Product
Pet WiPees™ Dog All Purpose + Skin & Coat work to provide a nourished skin & coat for all dogs, regardless if they are a puppy or an older dog. By wiping away environmental allergens or irritants, these wet wipes for dogs are great at reducing dog dander, which is one of the biggest causes of allergies in pet parents! Clean up your furbaby after a great, fun day at the dog park, daycare, or just the great outdoors with these deodorizing dog wipes. These dog wipes are the perfect option for pet parents not able to give their pups a bath, whether that be because of surgery, dislike for bath time, or simply the availability and time it takes to give a bath! Using 8 different B Vitamins, these dog cleaning wipes not only clean your pups skin & coat, but they help produce healthy new skin cells, making them perfectly safe and suitable for everyday use.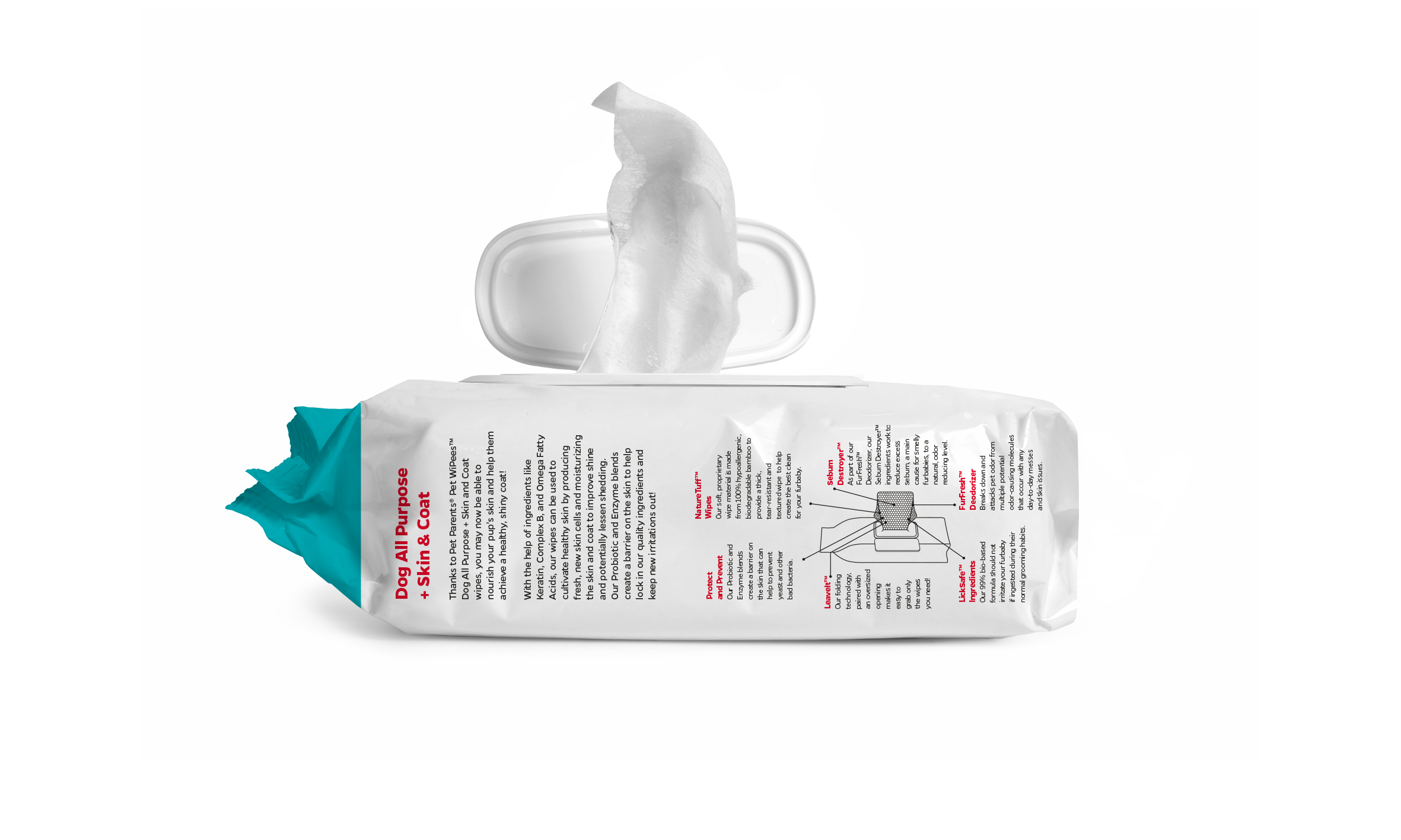 Formulated For:
Cultivating Healthy Skin
Creating a Barrier on the Skin
Keeping New irritations Out
Nourishing Skin & Coat
Helping Achieve a Healthy, Shiny Coat
Wiping Away Environmental Allergens or Irritants
Reducing Dog Dander
Replacing Bath Time
Deodorizing
Grooming Pet's Incapable Of Grooming Themselves

And more!
Special Features
NatureTuff™ Wipes
Our soft, proprietary wipe material is made from 100% hypoallergenic, biodegradable bamboo to provide a thick, tear-resistant and textured clean, sized 8" x 9" for the best coverage for every sized furbaby.
LeaveIt™
Our folding technology, paired with an oversized opening makes it easy to grab only the wipes you need!
SebumDestroyer™
As part of our FurFresh™ Deodorizer, our Sebum Destroyer™ ingredients work to reduce excess sebum, a main cause for smelly furbabies, to a natural, odor reducing level.
LickSafe™ Ingredients
Our 99% bio-based formula should not irritate your furbaby if ingested during their normal grooming habits.
FurFresh™ Deodorizer
Breaks down and attacks pet odor from multiple potential odor-causing molecules that occur with any day-to-day messes and skin issues.
Bio-Based Targeted Ingredients
Omega Oils

Plant-based, anti-inflammatory ingredients that help create a fuller, shinier coat for your furbaby by promoting blood circulation and healthy skin cell growth. They can also help protect against damage from environmental factors like pollutants.

Vitamin B Complex

Packed with 8 different B Vitamins that are essential in helping your furbaby's skin produce healthy new skin cells, and can also act as antioxidants to protect skin from damaging free radicals.

Keratin

A protein that helps provide structure to the skin and helps create a protective barrier from the surrounding environment, it can also help regulate new cell growth and keep fur flexible to prevent damage to the skin and coat.

Hydrating Moisturizers

Moisturizing skin and hydrating the coat, bio-based moisturizers like Coconut OIl and Shea Butter can help reduce itching, dander, hair loss, scabs, and other dry skin symptoms your furbaby may have.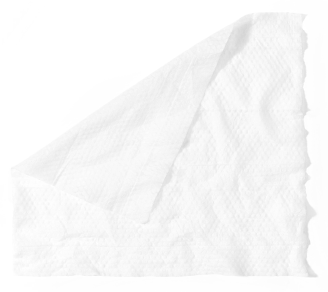 Ingredients
Purified Water, Vegetable Glycerin, Coconut Oil, Decyl Glucoside, Tetrasodium Glutamate Diacetate, Ethylhexylglycerin, Phenoxyethanol, Shea Butter, Omega-3, 6 Fatty Acids, Linoleic Acid, Keratin, Aloe Vera, Vitamin B Complex, FurFresh™ Deodorizer (Mineral-Based Deodorizer), SebumDestroyer™, Vitamin E (Non-Synthetic), Colloidal Oatmeal, Probiotics Blend, Enzyme Blend, Vanilla or Lavender Oil
Free of Betaines

No Alcohols

No Sulfates

No Parabens