Product
Pet WiPees™ Ear were designed specifically to prevent against allergy irritants and ear infections in dogs and cats. These dog ear wipes & cat ear wipes wipe away environmental allergens and irritants, reducing bacteria population with the unique texture on the wipes. In addition to removing the bacteria, allergens, and irritants, these pet ear wipes are perfect at preventing ear mites in dogs, as well as cleaning out hardened wax or other debris within the ear of your furbaby. Being the ultimate dog ear cleaner, these ear wipes are also a perfect deodorizer for smelly ears, whether due to lack of cleaning or possible infections. With a plethora of pet-safe ingredients, these pet wipes are designed for everyday use on your furbaby's ears!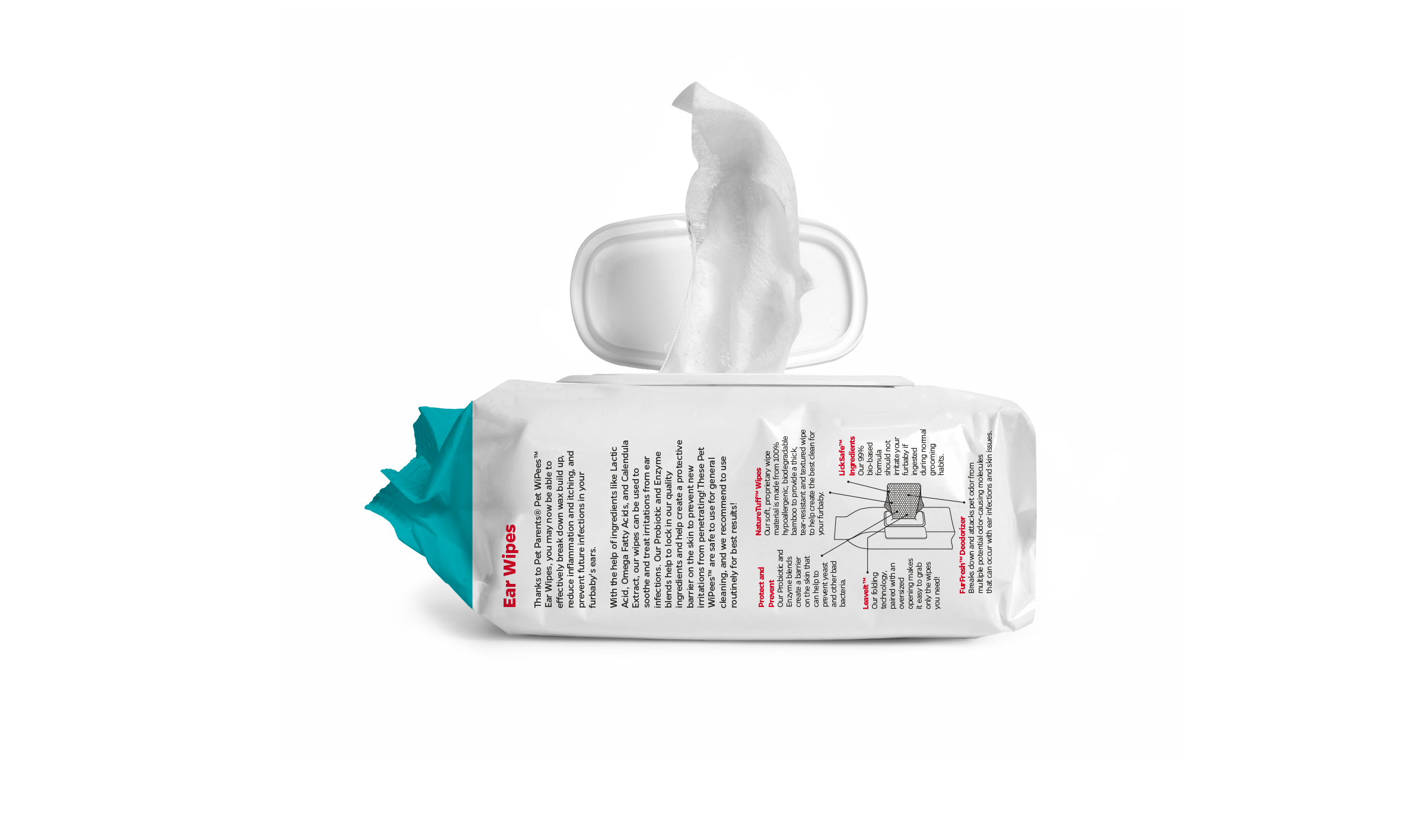 Formulated For:
For Routine, Long-Term Cleaning of Ears
Prevention Against Allergy Irritants and Ear Infections
Wiping Away Environmental Allergens or Irritants
Deodorizing Smelly Ears Due to Infection
Ear Mite Prevention
Moisturizing Dry or Scabbed Ears
Soothing & Cooling Inflamed & Itchy Ears
Cleaning out Hardened Wax or other Debris

And more!
Special Features
NatureTuff™ Wipes
Our soft, proprietary wipe material is made from 100% hypoallergenic, biodegradable bamboo to provide a thick, tear-resistant and textured clean, sized 5" x 6" for adequate cleaning no matter your furbaby's ear shape or size.
LeaveIt™
Our folding technology, paired with an oversized opening makes it easy to grab only the wipes you need!
SebumDestroyer™
As part of our FurFresh™ Deodorizer, our Sebum Destroyer™ ingredients work to reduce excess sebum, a main cause for smelly furbabies, to a natural, odor reducing level.
LickSafe™ Ingredients
Our 99% bio-based formula should not irritate your furbaby if ingested during their normal grooming habits.
FurFresh™ Deodorizer
Breaks down and attacks pet odor from multiple potential odor-causing molecules that occur with any day-to-day messes and skin issues.
Bio-Based Targeted Ingredients
Natural Cerumenolytic Agents

Lactic Acid & Sodium Bicarbonate help to soften ear wax and make it easily removable, and can also help reduce discomfort from hardened ear wax and other debris.

Omega Fatty Acids

Moisturizers that help moisturize dry, inflamed, and scabbed ears that are symptoms of allergies, ear infections, or mites.

D-Glucitol & D-Mannitol

Natural sugars that help reduce the bacterial population that can lead to ear infections.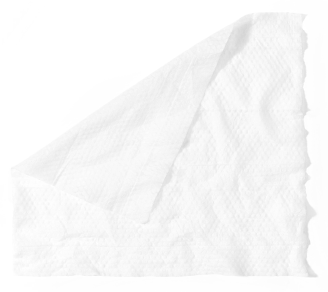 Ingredients
Purified Water, Vegetable Glycerin, Decyl Glucoside, Aloe Vera, Ethylhexylglycerin, Phenoxyethanol, Tetrasodium Glutamate Diacetate, Sodium Bicarbonate, D-Glucitol & D-Mannitol, Lactic Acid, omega 3, 6 Fatty Acids, Linoleic Acid, FurFresh™ Deodorizer (Mineral-Based Deodorizer), SebumDestroyer™, Calendula Extract, Probiotics Blend, Enzyme Blend, Vanilla Oil
Free of Betaines

No Alcohols

No Sulfates

No Parabens